Night trains, freight trains, the tomb of Sir Richard Burton, and Singapore Airlines in the Australian desert
The Travel Newsletter by Nomadic Notes, keeping the travel dream alive.
A weekly newsletter of great travel reads and news by James Clark from Nomadic Notes.
Hello from Ho Chi Minh City, where life is slowly getting back to normal after the lockdown in April. There have been no new local cases reported for 20 days, and travel restrictions are slowly being lifted. I even got a haircut this week!
One of the reasons Vietnam has been successful is that they have been quarantining international arrivals for 14 days (as has been happening in Australia). It will be too complicated to do international travel for now, so I hope to do some domestic travel this month.
Despite the travel world grinding to a halt, there are still plenty of interesting travel reads to be found. I know that some bloggers are conflicted about publishing travel articles when we can't travel, but I say keep publishing. I like reading about places for future inspiration. Just don't use headlines like "Top things to do in Italy on your Spring break".
Travel News
Berlin's Tegel Airport to close June 1, Brandenburg to open October 31
"The coronavirus travel downturn adds further wrinkles to Berlin's already-complicated airport landscape."
SIA planes fly to Australia to park at Alice Springs for at least a few months
"Singapore's weather is too humid for long-term storage."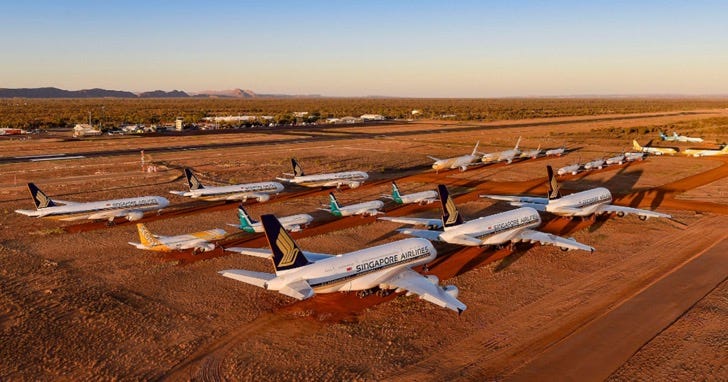 Russian airline launches in-flight meal delivery for quarantined Russians
Australia, New Zealand travel bubble could be expanded to Asia
"A trans-Tasman travel bubble to New Zealand may be widened to include several Asian countries, including Japan, South Korea and even China."
Vilnius, Lithuania: Empty international airport converted to drive-in theatre during lockdown
This electric jet engine could lead to carbon-neutral air travel
'I'm out of here': Pandemic has not stopped travellers booking overseas trips
Travel Reads
The enduring romance of the night train
"The beguilements of the sleeper car have never seemed sharper than on the eve of a global lockdown."
Nomads no more, U.S. 'van lifers' locked down by coronavirus
"The community has suddenly found its way of life rendered impossible by a pandemic which has shut off all support."
Celebrating a nation that doesn't exist
"Unrecognised as a nation by any member of the United Nations despite declaring its independence in 1990, a year before the Soviet Union crumbled, Transnistria is a wonderfully peculiar place."
The eerie, dystopian opulence of cruise ships
"In their latest project, A Glittering Eye, photographers Courtney Asztalos and Michael W. Hicks capture a lavish world on the brink of collapse."
26 hours on a Saharan freight train
"Photographer Adrian Guerin rode Mauritania's Train du Desert, one of the world's longest trains, at the hottest time of the year. It nearly broke him."
A lonelier planet? Why the best journeys are still found in the pages of printed guidebooks
Richard Francis Burton … dashing explorer
"This fearless Victorian flirted with several ways of dying while looking for the source of the Nile, entering Mecca illegally…"
I had read about the tomb of Sir Richard Burton, which is in the shape of a Bedouin tent. Of course I had to visit it.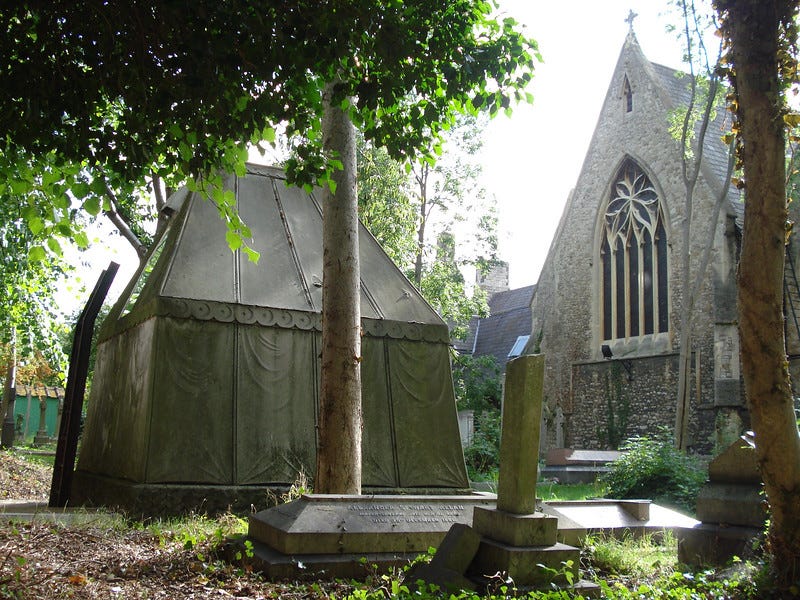 [Burton Mausoleum – St Mary Magdalens Mortlake]
In Photos
13 beautiful murals inspired by the coronavirus in L.A.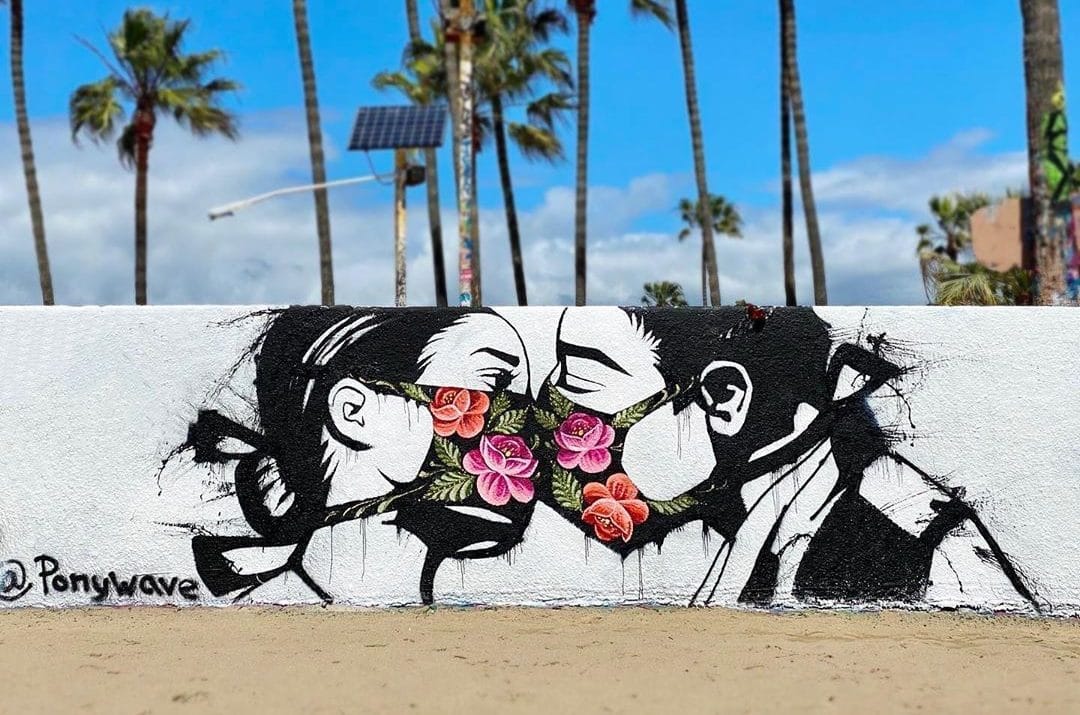 In Photos | Spotting snow leopards in Himachal Pradesh
"Exploring Spiti's winter vistas, a photographer showcases Himalaya's cold offerings."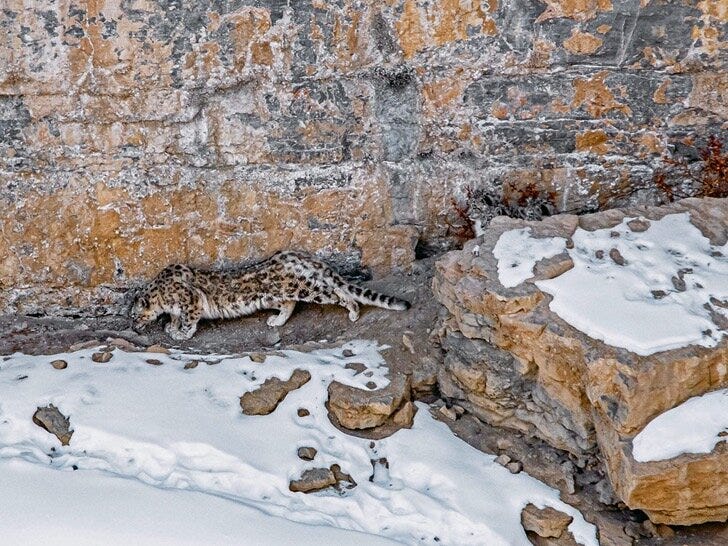 A flying photographer looks down on earth in awe and sorrow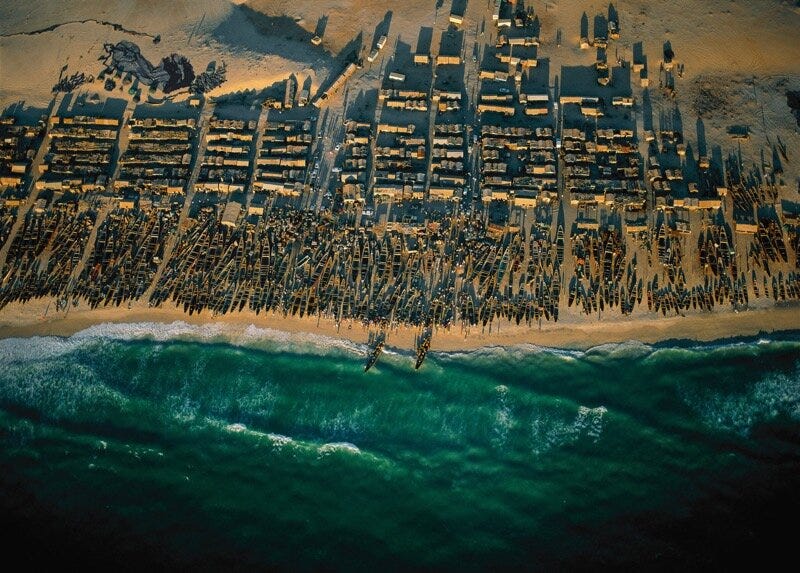 These are the best architecture photos of 2020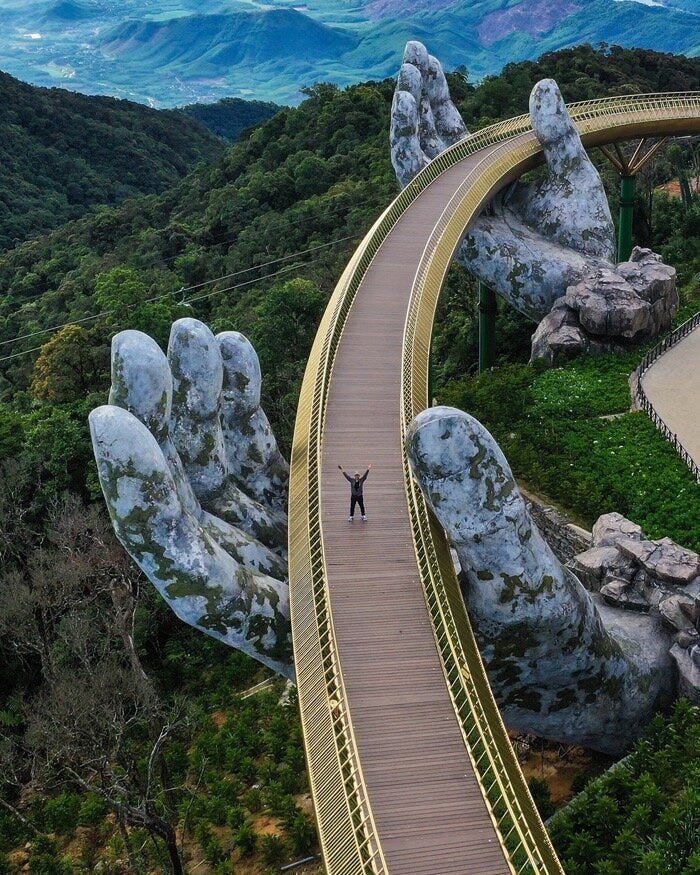 [The Golden Bridge in Vietnam.]
Travel TV
The host of a new travel show on how to keep wanderlust alive
"'Fly Brother With Ernest White II' makes its debut in the midst of pandemic-era travel restrictions. Just when connection to other places and people is needed most, says the host."
Good to see a fellow travel blogger scoring a TV show. Here is an interview with Ernest White II by Kerwin McKenzie.
Travel Video
"Kompong Khleang is the largest floating village in Siem Reap province and is about 45 kilometres from Siem Reap city. The villagers have lived on the water for generations and most make their living from selling the small smoked fish they catch nearby."
Social Media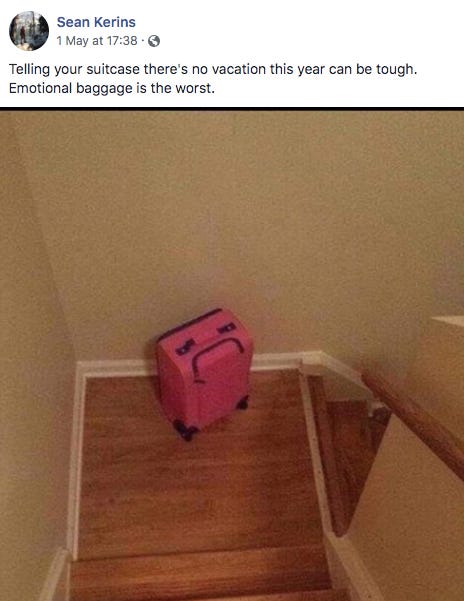 Emotional baggage (via Facebook.)
If you are wondering what Khao San Road is looking like during the
#COVID19
pandemic, here is a short video that I shot yesterday afternoon. You can watch a 360° version on my YouTube channel:
youtu.be/5RrxbKeJ9vY
. Best to watch on the app on your smartphone
#Thailand
#Bangkok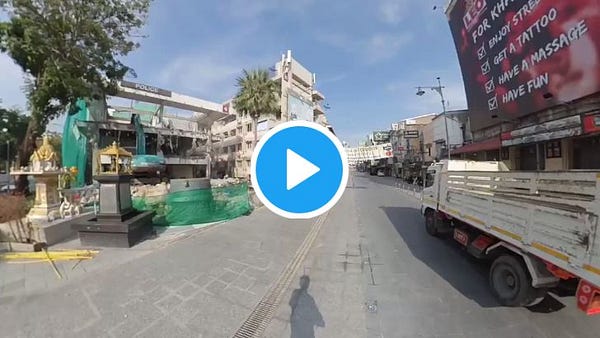 If you're familiar with Bangkok, then you would know the backpacker street of Khao San Road is usually a sea of people. This is what is looks like under lockdown.
Remember, wear a mask in public!