Update from Mukdahan on the Mekong
North Carolina's coastal highway, a tropical High Line In the Florida Keys, vintage travel in Istanbul and Bali, and more travel reads.
MUKDAHAN - I'm in the Isaan region of Thailand this week, visiting cities that have proposed railways. Mukdahan is on the Mekong River, with Savannakhet in Laos on the other side of the river. The pace is easygoing here, and there are few visitors now that the river crossing to Laos is closed. The Thai government is planning to build a railway to Mukdahan, which will eventually form a line that travels across Laos to Vietnam. This may put Mukdahan on the travel radar in the future.
[The quiet life in Mukadahan, Thailand.]
It has been hard to concentrate on work and travel this week with Russia's invasion of Ukraine. This travel newsletter continues though, so here are this week's travel reads from around the web.
Assorted travel reads
• How travel is being impacted by the Ukraine invasion
• North Carolina's coastal highway is disappearing – so I took a road trip to capture it
I love islands (even if they are freezing cold), so this account of staying at Swona in Scotland intrigues me. If you - like me - said, "where's Swona?", then here is the Wiki page.
• The snack stand at the head of the 1970s Hippie Trail
Every time I post a story about the Hippy Trail, I smoke out an old hippy from those times who tell me one of their stories, and I totally envy them. So, feel free to leave a comment or email me your stories.
• The day plane spotting took over the UK
• In the Florida Keys, a century-old bridge reopens as a tropical High Line
"A portion of the Seven Mile Bridge, an engineering marvel completed in 1909, has been transformed into a linear park."
• The return of 'revenge travel': As omicron wanes, Americans eagerly book vacations
• The story of the striking image that went on to put Bali on the map for Australians
• Glimpses of Northern India's vanishing nomads
"For centuries, Kharnak nomads have raised livestock in one of the most hauntingly beautiful — and inhospitable — places on earth. Can their traditions outlast a generational exodus?"
• Iceland's new Forest Lagoon spa immerses visitors among the trees
A visit to Iceland usually includes a visit to the Blue Lagoon. I would like to visit this one next time.
• Not much time left: The travellers hit hardest by the pandemic
• Pinoy opens streetside coffee shop inside a London telephone booth
• Homage to Spain's railways: take the slow train for the best scenic routes
Read this and more European rail articles on the Europe Rail Newsletter.
@nomadicnotes at Instagram
Follow me at @nomadicnotes for real-time updates.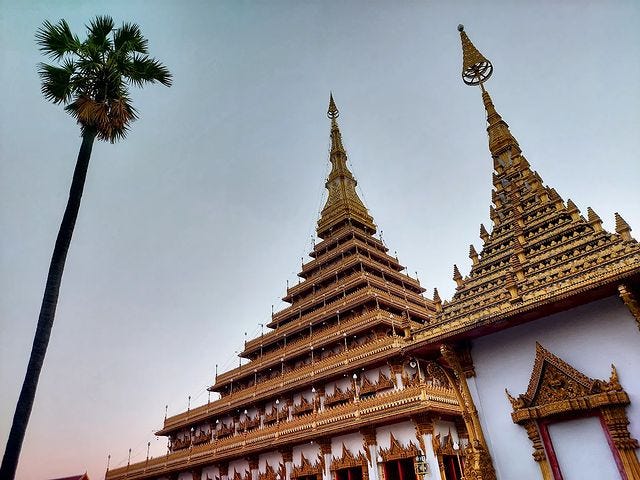 ---
The Nomadic Notes Travel Newsletter is a weekly newsletter of the best travel reads and interesting travel news from around the web, and random ramblings by the editor.
- James Clark