Map of current and proposed railways of Southeast Asia

A weekly newsletter of great travel reads and links by James Clark from Nomadic Notes.
---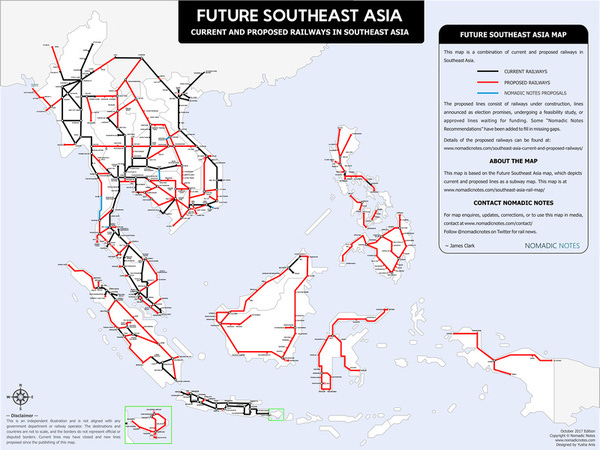 [Current and proposed railways of Southeast Asia.]
Greetings from Chiang Mai. This week I've released an updated map of current and proposed railways in Southeast Asia. As you can see it is mostly proposed (the red lines), but with projects like the Chinese-backed Laos railway and East Coast Rail Link in Malaysia, maybe some of the map will soon be a reality. Check out the map and blog post and let me know what you think.
And here are the pick of good travel reads for the week.
~ James
Where I'm At
Where I'm At; a monthly update of what I've been up to, site news, and where I'm going next.
Travel Reads
"In the latest episode of On Margins (iTunes, Google Play), Kevin Kelly and I discuss traveling around and photographing Asia in the 1970s with just a Nikkormat and a canvas backpack filled with…"
"The humble Vietnamese restaurant is synonymous with the Australian food scene, but how did Vietnamese food first gain popularity in the '70s and '80s?"
"In this area of southern Senegal, one woman tells BuzzFeed News, "Wrestling is how we prove our womanhood.""
"Ever since opening in 1995, the Denver airport has been the subject of rumors linking it to government cover-ups and the world's elite."
"Younger Indians, flush with disposable income and a newfound appreciation of the cultural riches within their own borders, have discovered Kerala. And for good reason."
"In hindsight, this was almost definitely entirely my fault. I should have known better than to book a hostel called "Barney's Backpackers". Not Barney, like the loveable purple dinosaur. Barney, like…"
Parisian Links
"A satirical look back at the history and evolution of the "love locks" fad in Paris by humorist and curmudgeon David Jaggard."
"When regular water just isn't Parisian enough."
"He reached the French capital by crossing through 23 countries in just 150 days."
Instagram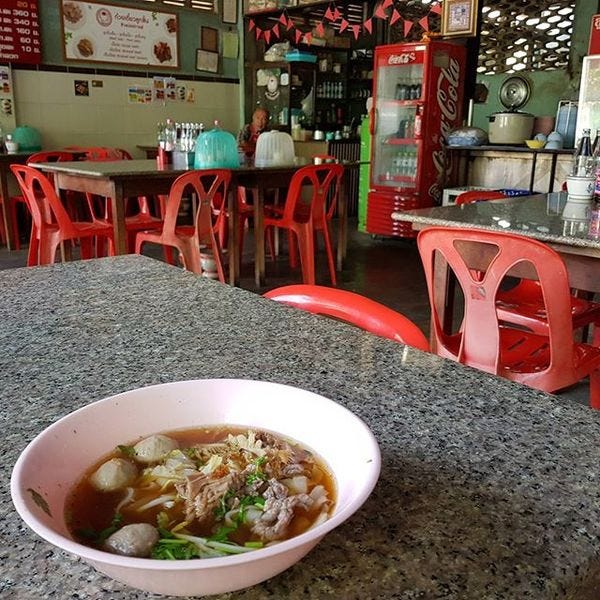 Lunch o clock in Chiang Mai.
Nomadic Notes Partners
Nomadic Notes is partnered with the following sites. I use and recommend these travel booking sites when planning my travels.
Book Accommodation: Agoda
Find Flights: Skyscanner
Travel insurance: World Nomads
Booking via these links will not cost you extra, and they will help keep Nomadic Notes running. Thanks for reading!