Hanoi and Seoul edition

Greetings from Seoul! I'm on the road for a month which started this week with a few days in Hanoi. From there I got an overnight flight to Incheon, and I will be in Seoul for a week. It's my first time in South Korea and I'm enjoying being in a modern city with great food.
---
Latest posts from Nomadic Notes
Visiting the restaurant now known as Bun Cha Obama, where Obama and Bourdain ate at in Hanoi.
Southeast Asia Railways
News related to future Southeast railways, as shown on the Future Southeast Asia Map.
Proposed railways in Thailand would connect Surat Thani to Phuket, a tram system in Phuket, and a train to the Don Sak ferry terminal (for ferries to Samui).
Other Reads
When the British left 20 years ago, Hong Kong was seen as a rare blend of East and West that China might seek to emulate. Now, increasingly, it's a cautionary tale.
Visitors to Miami rarely miss an opportunity to admire the city's Art Deco heritage. But in Mumbai, believed to host the world's second-largest collection of Art Deco buildings, such interest is hard to find.
Old, dog-eared Lonely Planet travel guides are actually a decent way to track Jakarta's changes over the years.
Indonesia hit headlines recently thanks to a colorful new addition to its tourism scene in the form of a new Kampung Pelangi or "Rainbow Village" in Wonosari, Semarang.
Census shows 49% of population either first- or second-generation migrants, with remaining 51% at least third generation.
Photography
A showcase of amazing creatures and gorgeous environments—some threatened, some thriving—from around the globe.
Instagram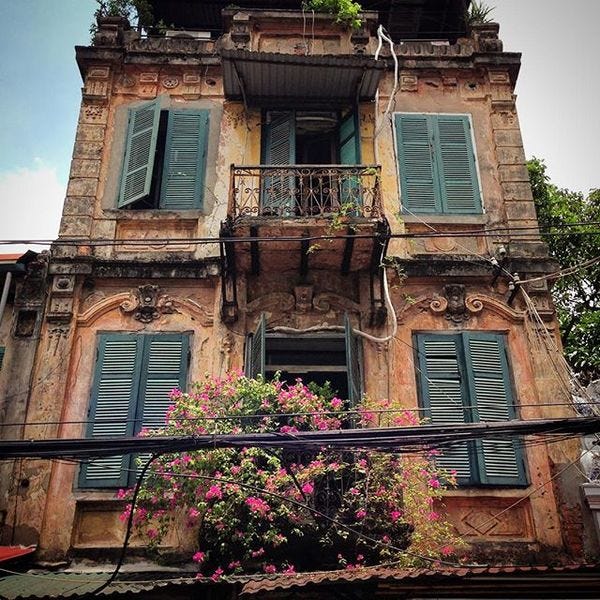 Old Quarter Hanoi doing what it does best - showing off for Instagrammers.
Nomadic Notes Partners
Nomadic Notes is partnered with the following sites. I use and recommend these travel booking sites when planning my travels.
Book Accommodation: Agoda, Hotels Combined
Find Flights: Skyscanner
Car Hire: RentalCars
Travel insurance: World Nomads
Booking via these links will not cost you extra, and they will help keep Nomadic Notes running. Thanks for reading!