Flight Review: Island and reef hopping – Honiara to Gizo and Munda

A weekly newsletter of great travel reads and news by James Clark from Nomadic Notes.
---
Latest posts from Nomadic Notes
Flight review of Solomon Airlines from Honiara to Gizo and Munda.
Travel Reads
"An intrepid group of adventurers treks thousands of kilometres across Siberia and faces bears and freezing temperatures in a race against time to preserve a forgotten part of Russia's dark past."
"Abandoned skyscrapers and haunted buildings are the settings for a new tourism trend that sees travellers explore creepy sites across Asia."
"Hello, and thanks for subscribing to Scott's Expensive Flights. We scour all the top travel sites at the last minute for the worst deals imaginable and send them straight to your inbox. "
"Australian-Filipino woman discusses traveling while Asian, the history of racism in Australia, and how to not make Asians feel inferior."
"As thrill seekers and Instagrammers swarm public lands, reporting from eight sites across America shows the scale of the threat."
Train Travel
"Despite the risk, an active train track in Hanoi's Old Quarter has become the most popular selfie destination in Vietnam's capital."
"High-speed rail links are bringing the fabled cities of Samarkand and Bukhara within reach for a long weekend."

The superfast silk road in Uzbekistan.
Own A Travel Business
"A hundred dollars doesn't always go very far these days, but it's enough to buy you a historic hotel in regional New South Wales."
Nomadic News
"The Oklahoma city is encouraging remote workers to move there with incentives like $10,000 in funding, discounted rent and coworking spaces."
Instagram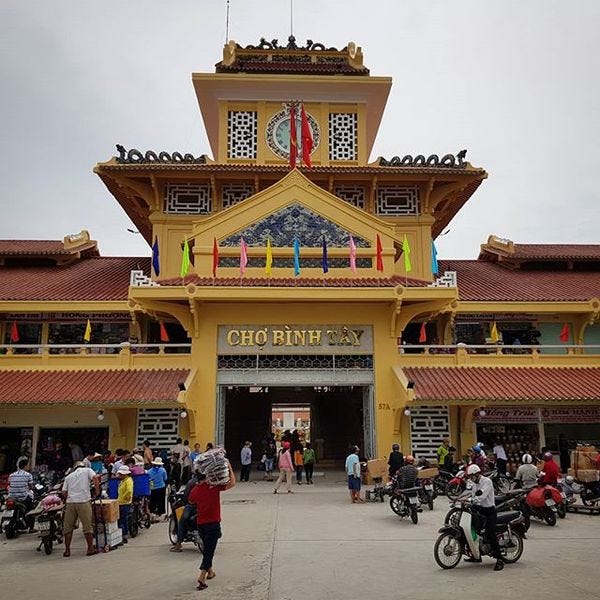 Binh Tay Market has reopened after a much-delayed renovation.