Flight review: Air Astana with a free stopover in Almaty and Astana

A weekly newsletter of great travel reads and news by James Clark from Nomadic Notes.
---
Latest posts from Nomadic Notes
Flight review of Air Astana from Bangkok to London with a free stopover in Almaty and Astana in Kazakhstan.
Travel Reads
"The Vietnam of 1981 was a very different place: isolated, impoverished, still on a semi-war footing and run on Marxist lines. The poster reads "Towards the 5th Congress" — no hint of the doi moi (reform) or mo cua (open door) policies that would begin in 1986."
"Experiencing a virtual version of travel has never been easier - which is why we must get out and go."
"On an impromptu trip to Tokyo, without a single reservation in hand, food writer Helen Rosner explores the Japanese art of standing in line."
"The local experts who guided Anthony Bourdain in Vietnam, Peru, Japan, and beyond had a view of the larger-than-life figure that few were privy to."
"Shared, electric motor scooters are racing to catch up with Bird, Lime, and other kick-scooter brands, as tech companies attempt to reinvent urban mobility. But can these vehicles ever find a place in America?"
Travel News
"The first phase of the huge Istanbul New Airport is due to open in October 2018, and when complete, it is expected to become the world's busiest airport."
Passports
There are many things in life that we can choose to be but one thing we can't choose is where we are born. The location of our birth can determine the opportunity we will get, the privilege we will receive, and it can predefine how our lives will play out….
Travel Job Opportunities
"This dream job comes with an adorable free house — and 55 cats to keep you company."
Instagram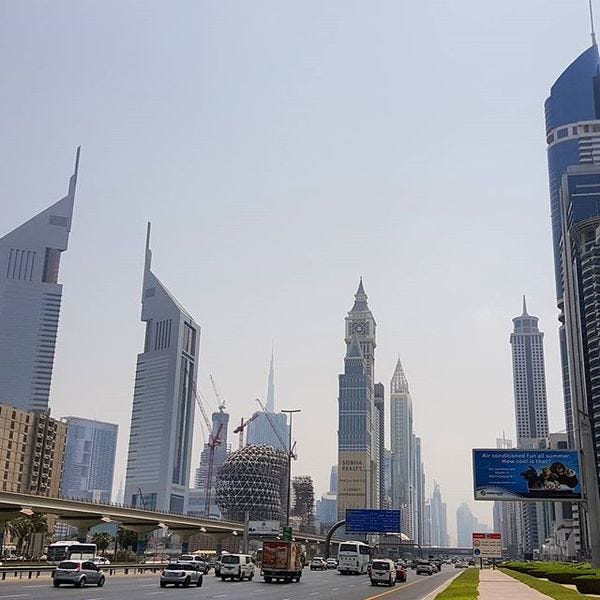 Dubai, UAE.