Exploring the fading colonial remnants of Chittagong

A weekly newsletter of great travel reads and news by James Clark from Nomadic Notes.
---
Latest posts from Nomadic Notes
Wandering around Chittagong exploring the colonial-era buildings and parks.
Travel Reads
"We asked a preeminent historian to investigate our coverage of people of color in the U.S. and abroad. Here's what he found."
"Ross Island, an abandoned British settlement in the remote Andaman archipelago, is being taken over by its rightful owner: nature."
"On a stretch of Myanmar's Ayeyarwady River, 26 dolphins and fishermen from six villages have formed a unique bond — they fish together."
"At 23, Taylor Demonbreun is on a mission to become the youngest and fastest person to visit all 195 of the world's sovereign countries."
"Short on space, the city-state has since its independence been reclaiming land to build the nation and to rewrite 'unhygienic' episodes of its history."
"A Swiss environmentalist and a Californian art dealer became obsessed with Sarawak, one of the wildest places on Earth. This is their story."
"The creation of man-made islands to host a new metropolis has come under fire from both local politicians and new rules in Beijing."
Instagram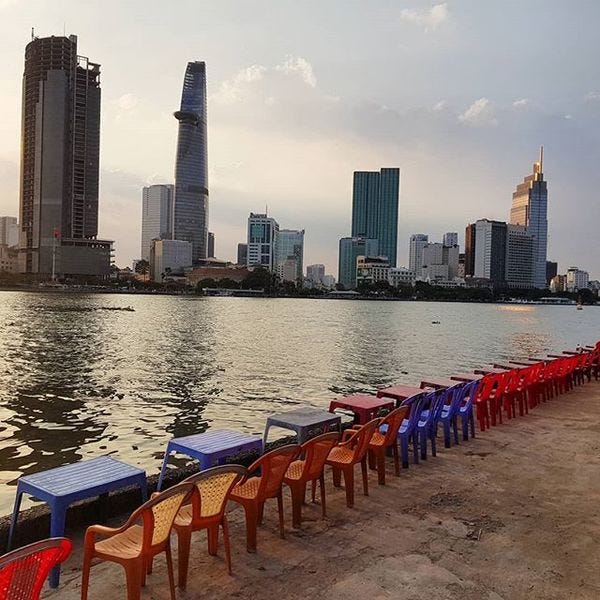 Front row seats on the Saigon River.
Nomadic Notes Partners
Nomadic Notes is partnered with the following sites. I use and recommend these travel booking sites when planning my travels.
Book Accommodation: Agoda
Find Flights: Skyscanner
Travel insurance: World Nomads
Booking via these links will not cost you extra, and they will help keep Nomadic Notes running. Thanks for reading!