Chiang Mai – the provincial powerhouse of Southeast Asia

A weekly newsletter of great travel reads and news by James Clark from Nomadic Notes.
---
Latest posts from Nomadic Notes
A visit Chiang Mai in Northern Thailand - digital nomad hub, also popular with Chinese tourists and retirees.
Travel Reads
"Sun, sea & Soviet architecture in the unrecognised Republic of Abkhazia."
"The now-renowned Schengen Agreement was signed in a tiny village in Luxembourg's south-east, a location that was drenched in symbolism."
"I'm on my way to Thailand, to the provinces of the country's deep south, where an ethno-nationalist separatist struggle, with a slight air of jihad, has been underway for years."
"Unlike the hostile reception an American missionary received from the remote Sentinelese people last year, Doug Bock Clark was brought along on spiritual whale hunts for a view inside a fading culture."
Travel Listicles
"The world's most exciting destinations for the year ahead."
"A starter kit for escaping into the world."
Always interesting to see what the NY Times picks for the top places. This year they have picked Da Nang, which they describe as the "Miami of Vietnam". While that is a bit of a stretch (a lot of a stretch, really), I think the point they were trying to make is that there is a skyline developing on the coast that might resemble something like the Gold Coast in Australia in the future.
"Our annual list combines destinations that are aspirational, newly intriguing and perhaps threatened. Here's how it is put together."
"I'm ready to embrace all the uncertainty that comes with an opportunity like this and see where it takes me."
In addition to the 52 places, the NY Times also picks a writer to visit every place over the next year.
Passports
"The country with the world's most powerful passport in 2019 is … Japan. Again. Find out how many countries someone with that passport can enter."
Not only does the new year bring the annual listicles, the passport lists are also updated. The Henley website has a good interactive passport feature to see how your passport ranks: www.henleypassportindex.com/passport.
Instagram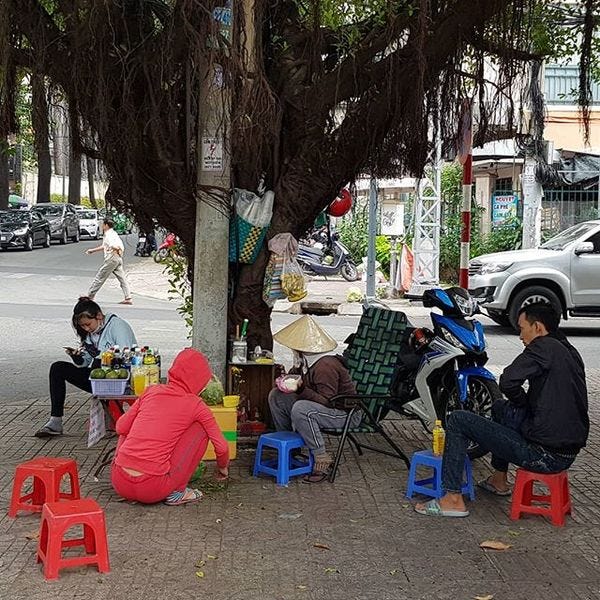 On the streets of Saigon.