Berlin Edition

Berlin, Germany - 15 September, 2017
---
Greetings from Berlin! I've been in full travel mode this week so no blog posts. After visiting the three Baltic states (Estonia, Latvia, and Lithuania), I went to Minsk in Belarus. I will write more about that soon. 
With time on buses and in airports I still found lots of cool links, so here is this weeks best worldly reads.
Travel Reads
"For over 70 years, Bacha Broot, located in the center of the Old City of Kabul, has been serving chainaki – savory lamb stew – despite Soviet occupation, civil war, and the Taliban."
"Near-empty villages try to hold on to an endangered way of life — and some of the country's most important artisanal traditions."
"I worry, in short, that travel is becoming more a form of consumerism," writes Iyer.
"One man is building an entire industry from the ground up in a remote region banking big on a new superfood."
"Somaliland, a self-declared republic in East Africa, faces high illiteracy and has an economy ravaged by a civil war. But it might just become the first cashless society on Earth."
"White families go to Dairy Queen, and Hmong families come here."
"From New York's cafe squares to Melbourne's laneways to the walled Fes el Bali, these pedestrian paradises combine safety, beauty and comfort. Now urban planners are taking note as they seek to hand back cities to the walkers."
Instagram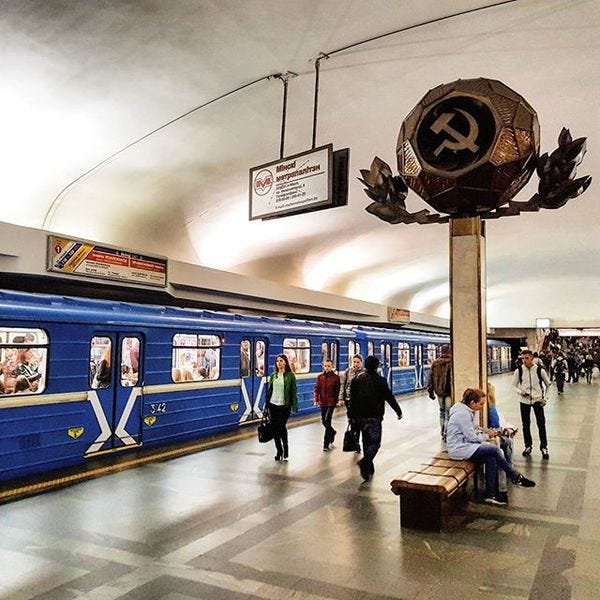 The metro at Independence Square, formally Lenin Square (Minsk).