Bangkok vs Ho Chi Minh City – population size and other comparisons

Saigon, Vietnam - 25 August, 2017
---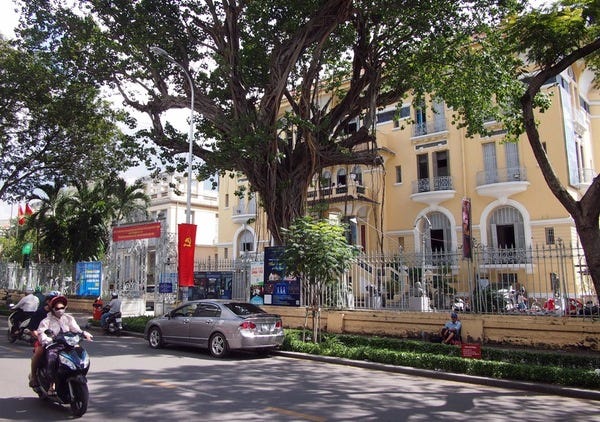 Ho Chi Minh City Museum of Fine Arts.
Here is the pick of travel reads from around the web for this week.
~ James
Latest posts from Nomadic Notes
Bangkok and Ho Chi Minh City have approximately the same population size, so what are the differences and similarities between the two cities.
Travel Reads
"Beneath the relentless churn of steel, wood, and dust, the Indian railway is made entirely of stories."
"Young African innovators and diaspora entrepreneurs are turning people's desire to see a "different side of Africa" into a business."
"I loved the film. I loved beaches. What could possibly go wrong?"
"The city of Abuja, often touted as Africa's fastest growing city, was conceived in 1976 in response to the growing chaos and inefficiency of Lagos, Nigeria's old capital city."
"TripAdvisor's list of Hanoi's best restaurants reveals a lot about the world's biggest and most influential travel website. What about the impact?"
"What it takes to run one of the busiest, safest, most punctual and affordable subway systems on the planet."
Travel News
"The Indonesian government is now making moves for redenomination of the currency, which may shave up to four zeros off the rupiah."
"Qantas wants to begin non-stop flights from Sydney, Melbourne and Brisbane to London, New York, Paris and Rio by 2022."
Location Independence
In November 2014, I and Heykyung(my co-founder) opened the coworking space in Seoul, the capital of South Korea and operated for three years. And we met over 300 foreigners at Hive Arena where I run…
Southeast Asia Railways
News related to future Southeast railways.
"Following years of delays and disputes, construction of the long-awaited railway connecting Thailand and China is set to begin shortly. But for real this time"
Work is well underway on the Laos section of the railway connection China and Thailand, but there have been years of false starts in Thailand. Is this the year it will actually start?
Who rode it better?
This week saw two videos doing the rounds of crazy motorbike riders in Thailand and Vietnam.  This is circus-level skills here, but as they say in the school yard, it's all fun and games until someone gets hurt.
The first rider is in Thailand is having a leisurely conversation on his bike.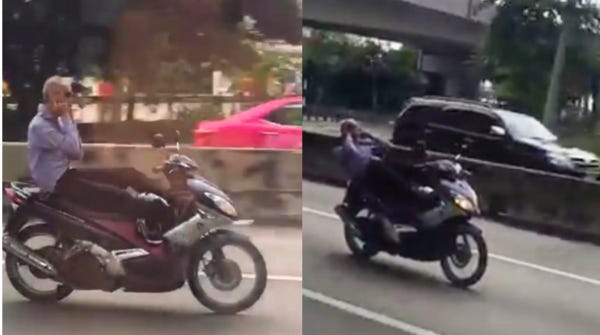 Bangkok (click for the video).
The second rider (stander) is a shorter video so we have no idea how long he was standing for. This has a ghostly air to it, like it was some sort of apparition.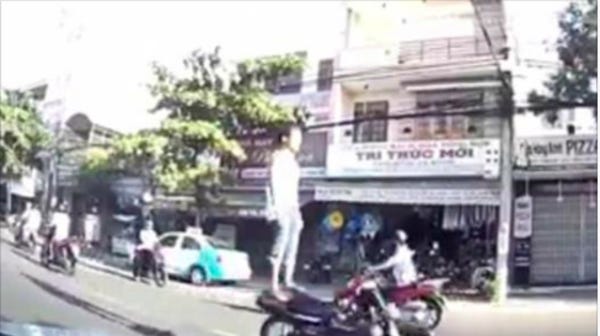 Danang (click for the video).
Instagram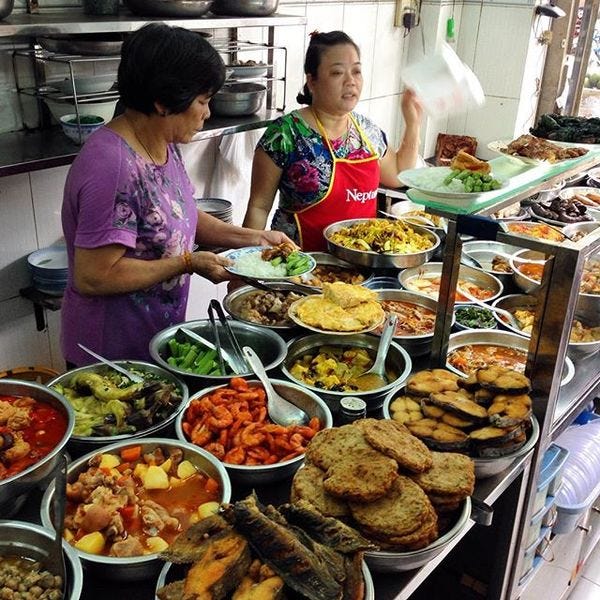 Lunch in Saigon. I went with a friend, who wrote about an important rule for eating lunch in Saigon.