Bangkok to Chiang Mai by train

A weekly newsletter of great travel reads and news by James Clark from Nomadic Notes.
---
Latest posts from Nomadic Notes
Bangkok to Chiang Mai by train - how to pick the best train times, and a review of the overnight sleeper train.
Travel Reads
"Normally, kibbutz volunteers visit Israel and return home. Pam Mandel went on to Egypt, and kept going …"
On Guide Books
"Should you become a travel writer writing travel guide stuff? Probably not."
"Published 35 years ago, the book documents a nation barely recognisable today Despite being littered with flaws and short on practical information, the travel bible gave backpackers in the newly opened country something to talk, debate and bitch about"
Cycling
"A 10-week cycling trip from Morocco to Ghana takes riders on a rough ribbon of road through West Africa, a region better known for strife than tourism."
If boys can ride bikes, "why shouldn't we?" asked Zulekha Dawood. So she organized a group that goes on weekly excursions — despite the disapproval of many men.
"All it takes is the right equipment to stay warm and safe on a bike, even in the middle of a polar vortex, these brave St. Paul cyclists say. Here's what you should wear."
Meanwhile in Australia
"Two West Australian men exploring the state's north coast with a metal detector discovered a Buddha statue that could date back to the early Ming Dynasty."
You've heard of cattle dogs, but what about cattle emus? One family in central Queensland has been adopted by an emu, which is showing a great deal of interest in everyday happenings on the farm.
Maps
r/MapPorn: High quality images of maps.
Instagram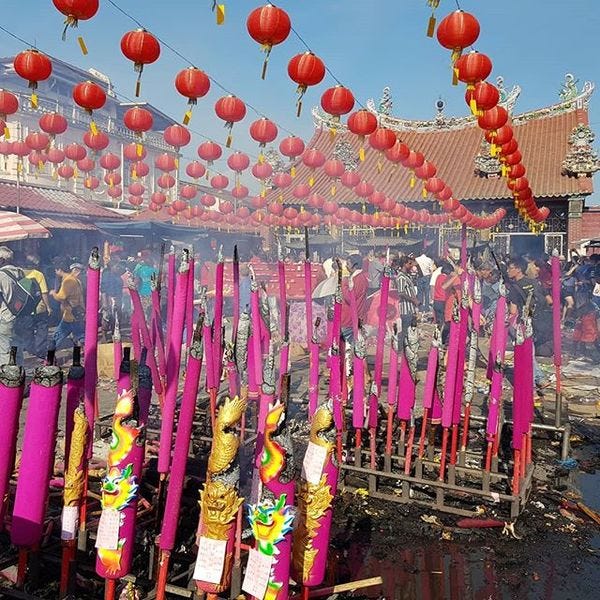 Lunar New Year in Penang (Happy year of the pig!)