Bang Saen – The closest beach to Bangkok

A weekly newsletter of great travel reads and news by James Clark from Nomadic Notes.
---
Latest posts from Nomadic Notes
"Bang Saen Beach in Chonburi Province is just over 100 km east of Bangkok. Bang Saen is the closest beach to Bangkok, and is a popular destination for Bangkokians who want a quick beach break."
New newsletter at Living In Asia
Living In Asia is a city development blog covering urban design, infrastructure, heritage conservation, and transport in Asia.
I started a new newsletter at https://livinginasia.co/. If you're a construction or transport professional, an infrastructure nerd, a frequent traveller to Asia, or if you just love living in the big, crazy cities of Asia, subscribe to Living In Asia to keep up to date with the latest developments. 
Assorted Travel Reads
"Visitors were banned from Fraser Island during Easter, but one couple were already there and found themselves stuck on the world's largest sand island during lockdown."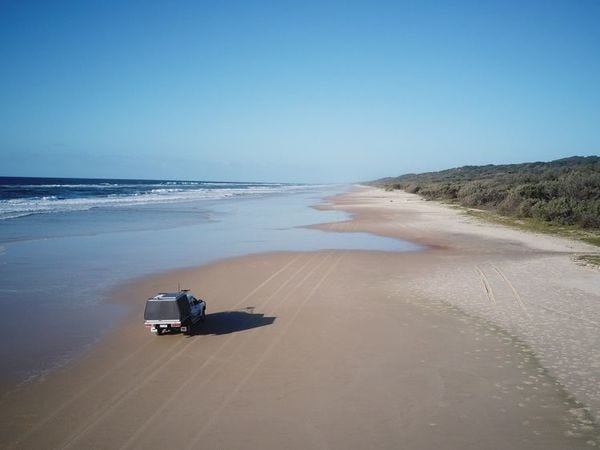 "Dutchman Jordy van der Voort and compatriot Daniel Wiessing are preparing to sail from Australia to the Netherlands, a 13,000 nautical miles journey, but first, they are ironing out a few issues one of which is that neither man has much sailing experience."
"Ever wondered what happens to old cruise ships? Take a look at the final resting places of these once proud holiday vessels."
"Work is underway on breathing new life into the abandoned Canfranc International Station with plans to open a new line."
"Satellite photos of the Italian city Venice show that its famous canals and waterways are nearly empty, thanks to the novel coronavirus shutdown."
Travel Books
"Tim Ecott asks fellow travel writers which books are helping them to spread their wings and escape the lockdown – in their imaginations at least"
World Press Photo Contest
"Since 1955 the World Press Photo Contest has recognized professional photographers for the best pictures contributing to the past year of visual journalism. On 16 April 2020, we announced the winners of the 63rd edition of the annual Photo Contest and 10th Digital Storytelling Contest."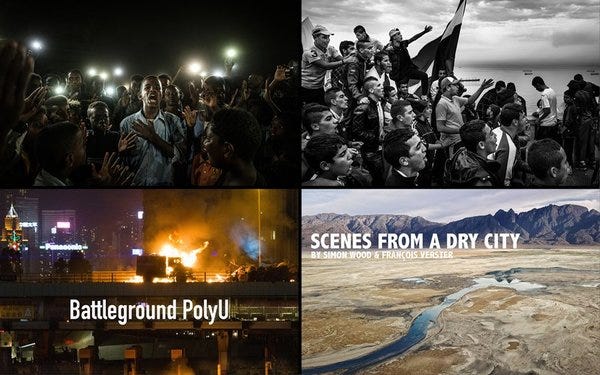 With a lagoon pool that plunges into the Mediterranean and its 9-acre park lined with palm trees, L'hôtel du Cap has long been the stars' favorite spot to stay during Cannes Film Festival. Vogue looks back at 25 iconic snaps of the mythical resort that serve as living proof that the Riviera has always been one of Europe's most luxurious destinations.
Instagram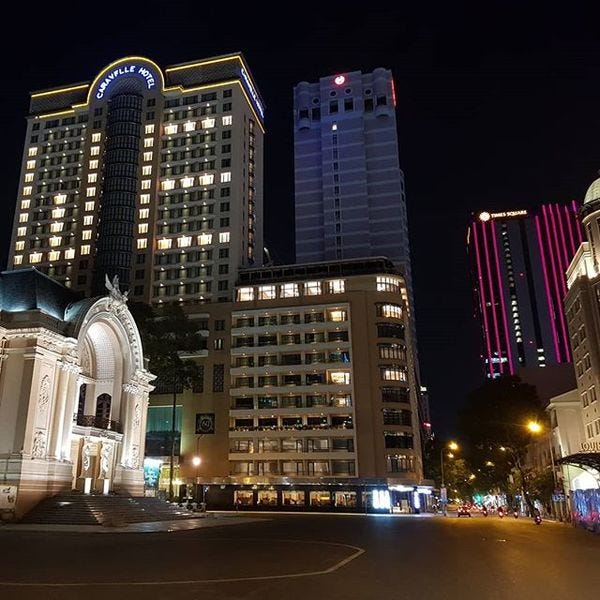 The Caravelle Hotel with a reminder that WE are in this together.