Hello old friend - back in Saigon!
Returning to a reopened Vietnam, and the best travel reads of the week.
Greetings from Saigon! It's good to be back, and it's also weird to be back. If you are new to the newsletter, I was in Vietnam for most of 2020 and 2021. I left in August last year, not knowing when I would return. Now the country has reopened, though they are only issuing 1-month visas. This has at least taken the decision out of my hands about how long to stay.
I have committed 2022 to expanding coverage on Future Southeast Asia, so I will travel around the region until further notice. For now though, I am catching up with friends and revisiting all my favourite places to eat.
[James, Ho Chi Minh City (@nomadicnotes).]
Assorted travel reads
• Does traveling to every country count if you don't post on the Internet?
• Jura: Visiting the Scottish island that spawned George Orwell's 1984
• Visiting a matriarchal village in the remote mountains of Southwest China
• Rodrigues: The Indian Ocean island time forgot
• Photographing the diverse wildlife of Kenya's Masai Mara
• Guy takes the longest Greyhound bus route in America and you can see the life slowly drain from his face
• 30 people reveal what underrated travel destinations they couldn't recommend more
• This Guatemalan city rolls out colorful sawdust carpets for holy week
• Before Amelia Earhart, there was the forgotten first lady of flight
• My sparsely-populated homeland
@nomadicnotes at Instagram
Follow me at @nomadicnotes for real-time updates.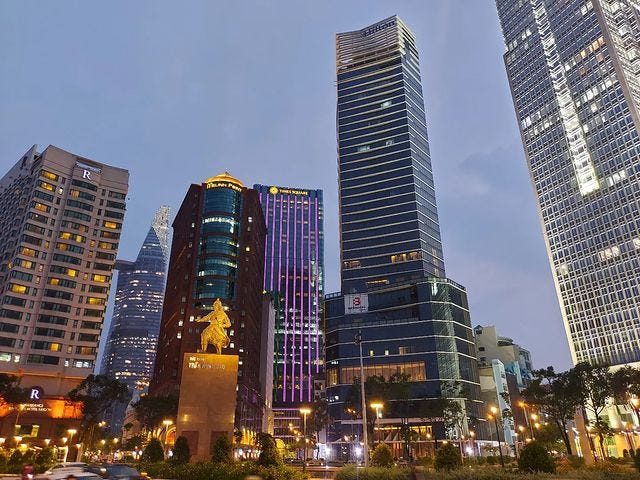 ---
The Nomadic Notes Travel Newsletter is a weekly newsletter of the best travel reads and interesting travel news from around the web, and random ramblings by the editor.
- James Clark