An actual black swan event
Where I'm At: April 2022 – Melbourne, and best travel reads of the week.
Greetings from Melbourne, where I have been catching up with family and friends, and reacquainting myself with Australian birdlife. In the parks of Melbourne you can find black swans.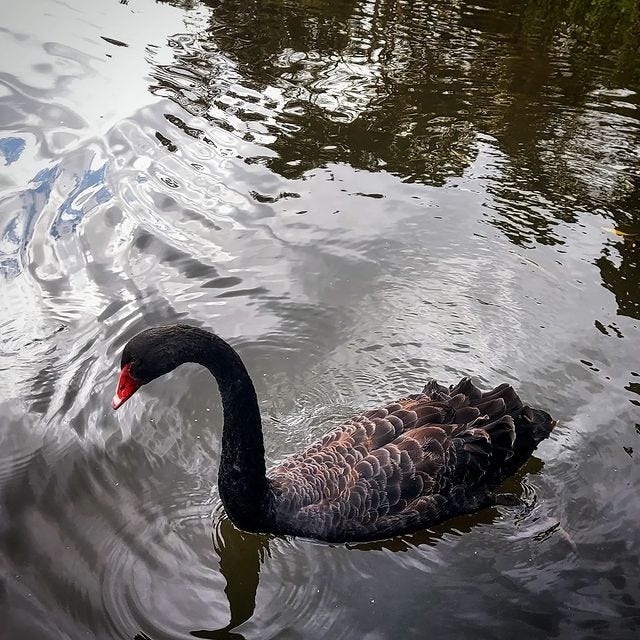 Here is my latest monthly update plus the best travel reads of the week.
Latest posts at Nomadic Notes
Where I'm At: April 2022 – Melbourne
Assorted travel reads
• World's longest passenger flight plans to avoid Russian skies
• How Italy is bringing its rustic villages back to life
• Hiking in Cyprus: Our favorite hiking trails and travel itinerary
• Man embarks on epic challenge to see how far he can get by train in 24 hours
He live Tweeted this journey here…
• Thai Airways sells Airbus seats for B1m
• Solidarity on the slopes: Bosnian ski resort channels glory days
• 10 of the best train journeys in Europe, chosen by Lonely Planet
• Hotel with a past: Grand Hotel
• Japan's hardcore train fans accused of going off the rails
• Meet the retirees who live on cruise ships
• Sneak peak of Delta Air Lines' new $1.9 billion LAX terminal
• Retired planes are being transformed into tourist attractions
• The funniest travel account on Instagram is run by the T.S.A. Seriously.
• Cherry blossom season blooms in Japan – in pictures
A post shared by Junya Watanabe / Tokyo 🇯🇵 (
@jungraphy_
)
---
The Nomadic Notes Travel Newsletter is a weekly newsletter of the best travel reads and interesting travel news from around the web, and random ramblings by the editor.
- James Clark