A list of ideas to improve Saigon

A weekly newsletter of great travel reads and news by James Clark from Nomadic Notes.
---
Latest posts from me
I'm on the road this week, so no new posts at nomadicnotes.com. I have a new post at livinginasia.co on ideas to improve Saigon.
A list of ideas to improve Saigon, from things that can be done today with no money down, to long-term projects that will take years, political resolve, and trillions of dong.
As featured in...
"Late last year, my friend James Clark wrote me to say that VietJet intended to open a direct flight from Ho Chi Minh City, Vietnam, to Chiang Mai, Thailand."
An old-style travel blog from Dan at tropicalmba.com, who came to visit recently.
Travel Reads
"For GQ's Men of the Year issue, chefs, artists, and loved ones pay tribute to the late culinary icon."
Not so much a good travel read as a good read on a well-travelled man. I didn't know I needed another Bourdain article, but this is one of the best I've read.
"The Toul Tom Poung neighbourhood has risen to become one of the Cambodian capital's coolest areas. Home to Russian Market, the area is now famed for its boutique bars, unique eateries and inspiring entrepreneurs."
Winter is coming
Don't let it be said that I only post about tropical destinations…
"Despite -50°C temperatures and the high cost of living, a Yakutsk-based photographer explains why locals love this remote city."
"The tourists are gone; time for communities to hunker down for the long months ahead."
Travel News
"Mastercard has released its annual Global Destination Cities Index, which measures the rise and fall of travel to and within 162 cities around the world."
"The UAE has seen its passport surge up The Passport Index, moving from the 27th spot in December 2016 to first place globally in December 2018."
Instagram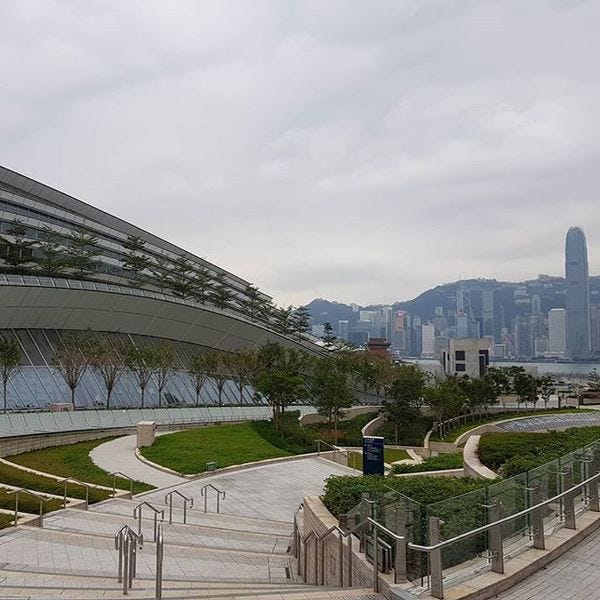 High-speed Rail Station in Hong Kong.