Travel Newsletter: 23 September 2022
Where I'm At: Ho Chi Minh City. Travel Reads: Japan reopens, an audio tour of Mexico City, Iraq's answer to the pyramids, four trains and a ferry across Europe, and more travel reads.
Hello from Ho Chi Minh City. I'm in Vietnam for the next month, and I will be travelling north next week. I will be doing transport and construction research, which balances out the recent beach weeks I have enjoyed. Meanwhile, options for travel to East Asia have opened up, with Japan reopening on 11 October, and Hong Kong is about to reopen as well. My travel system for visiting Japan is to stop in Hong Kong and Taipei on the way there and back. I do that to break up the trip, and to get an extra visit to some of my favourite places. We are still waiting for Taiwan to fully reopen before that can happen though.
I have been working on some longer articles and new maps this week, so no new blog posts this week.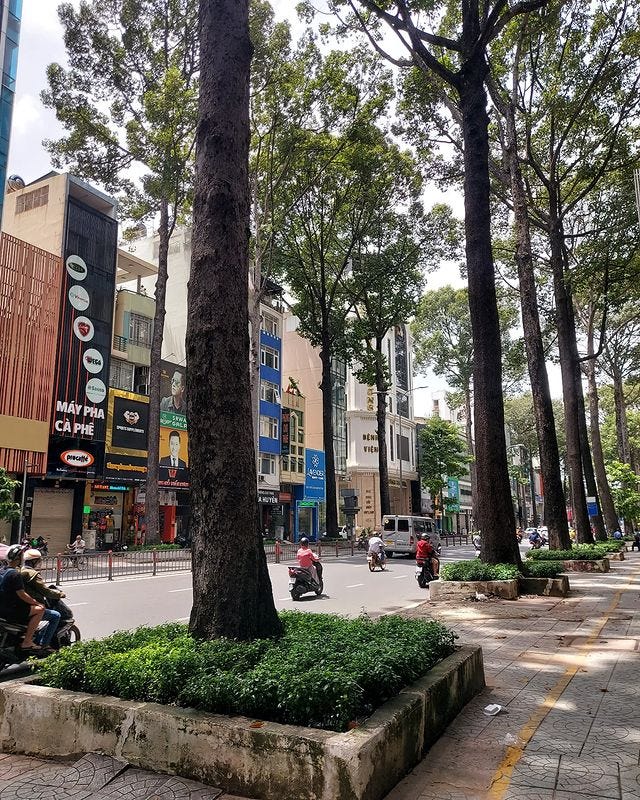 Travel reads
• Japan reopens, post-pandemic travel tips
Japan is now open for independent travellers from October 11.
• How a plane carcass became a museum and community hangout in Hanoi
• Around the world in seven years (and one rowboat)
"Ellen (Magellan) Falterman enjoys a farewell pig roast and sets off from the Trinity River, in East Texas, in a bid to become the first person to circumnavigate the globe in a rowboat."
• Iraq's answer to the pyramids
• 8.5 miles per hour, on a road with no limits
"Ian Mackay was paralyzed 14 years ago in a bike accident, but he's come to see there's happiness in finding new ways to experience old loves. In his case, that meant getting back on the road, in a record-setting way."
• What it feels like to stop traveling
• What Chinatown means to America—and to me
• Take an audio tour of Mexico City, seen through its street vendors
"This is an audio/visual story exploring the sounds of Mexico City's streets."
• How Holiday Inn revolutionized 20th century travel
Digital nomad travel
• Malaysia's new digital nomad visa aims to make it Southeast Asia's remote work hub, but competition from Bali is fierce
• Some WFH employees have a secret: They now live in another country
Geography quiz
• Can you pick these American cities from most northerly to southerly?
🚆
Train travel
• Four trains and a ferry: How taking the scenic route across Europe with two kids saved us money
This was featured in the September edition of Europe Rail News. Subscribe here for more Europe rail updates.
• Tourists disappointed as Hanoi's 'train street' closes over safety fears
It has been odd to see Hanoi Train Street in the news everywhere (here is the report from my visit in 2019).
• Railway to link Turkey with Qatar through Iraq
✈️ Air travel
• Emirates: Build a new superjumbo, bigger than the A380
---
The Nomadic Notes Travel Newsletter is a weekly newsletter of the best travel reads and interesting travel news from around the web, and random ramblings by the editor.
- James Clark